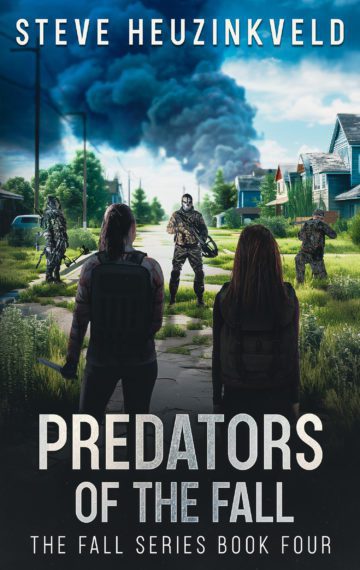 When they already know your next move, how fast will you adapt to survive?
Nowhere to run. Nowhere to hide. And she just fired her last bullet.
When Riley Armstrong's only ally falls victim to a deftly-laid trap, she knows every step could be her last.
With entire cities abandoned following the collapse of civilization, predators prowl the derelict streets hunting for their next meals.
Tasked with locating three missing girls in a town wracked with ruin, Riley must find them or be held responsible for their disappearance. But with death around every corner, will she even make it back alive?
Everett Lawson, a brawny Green Beret hard-wired to protect his home, has kept his family well-provided for. But when he loses everything, will he reflect and rebuild, or will he exact his ruthless revenge?
Facing hostile environments and the toughest enemies she's ever met, Riley is forced to overhaul her own instincts in order to survive.
The fourth book in The Fall series – Continue the post-apocalyptic thriller with everyday characters thrust into a heart-pounding action adventure.