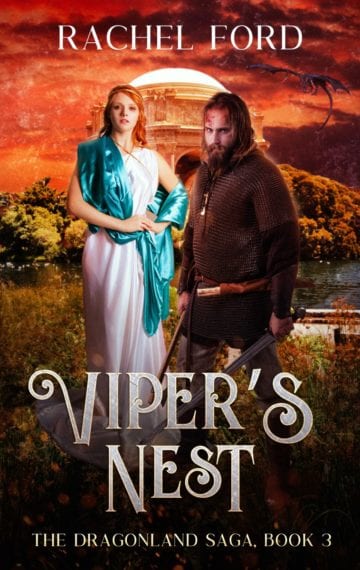 Banished from his homeland. Shipwrecked on strange shores. Sent to the arenas.
Trygve Bjarneson lost everything. And he deserved it. He knows that. So when he's given the opportunity to regain some of his honor, and reclaim his life in the process, he takes it.
Little does the once future-king realize that the seemingly straightforward job of bodyguard to Empress Cassia is anything but. Machiavellian politics are just the beginning. He's about to be plunged into a dark world of bloody murder, grim assassinations, and deadly rivalries. It will take every bit of cunning and ingenuity to protect the empress from her enemies.
But can he protect his heart in the process?
A dark fantasy romance novel
---
---