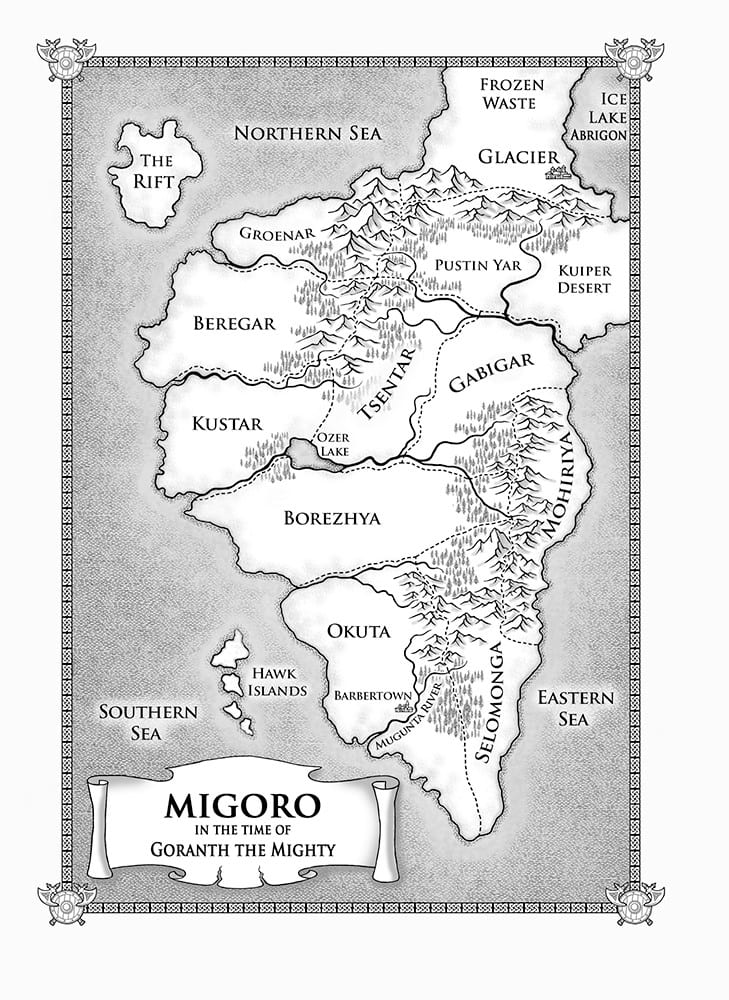 We have some horsepower in here when it comes to science fiction and fantasy. For 2021, what do we see as the new trends?
For me personally, I'll be publishing a swords and sorcery novel as well as three books in a military sci-fi series. I'll continue my space lawyer series with four new novels as that is my runaway bestselling series. I'm also extending my foray into thrillers. Two books are already written, another three will be done by year's end, which will leave me with a commitment to only seven books in 2021, but I'll probably write ten.
I don't have any bandwidth for something new, but if I were, it would be sci-fi and not fantasy. With 2020 being what it was (people hunkered down, just trying to survive), I see sticking with the sub-genres that have been working for me. I don't see post-apocalyptic having the allure it did at the beginning of the year.
Here's the supercool map I had done for my swords & sorcery book (a collaboration with Jean Rabe who wrote Shadowrun books, DragonLance, and did a trilogy with Andre Norton). We're writing this book to her outline based on a submission to legacy publishing for a Conan story. It was rejected. We changed the names to protect the copyright, and are moving forward smartly.
What do you guys see for what's coming up in 2021?