IASFA New Book Announcement – in each newsletter announcing the next round of free books as part of the monthly promotion. We will try running this announcement and see if we can get any traction.
It's for books published in the month since the last newsletter. There can be no overlap. The first newsletter with the new book announcement will be sent on July 13. Anything published this year, but only one per author. After that, it'll be from July 14 to Aug 10 only.
Here's what the fill-in form looks like. Please follow the directions as I'm listing them here and in the form.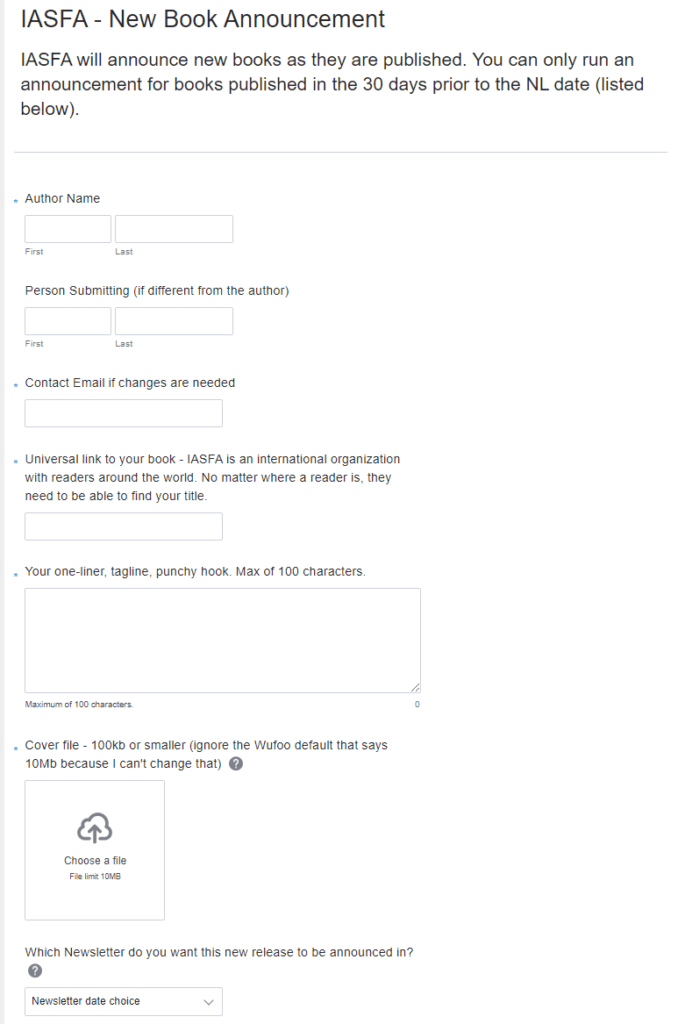 Universal links only for the new release because IASFA has an international audience.
Taglines and one-liners. Your cover (even small, it can be high impact), and that engaging hook, that will get people to click over. Then it's up to your blurb on your listing wherever the readers land.
Your cover file must be 100kb or smaller. The attached image is of the first ones uploaded for the first NL. This is the resolution I look at all my covers because when people browse on their phones, they need to be able to see your stuff. Ignore the message that says you can upload to 10Mb in size – that's the form's default and I can't change that – follow the instructions. And please name your file your book title. If you want to be sure, use your last name and book title. Both are perfectly fine. martelle-EndDays1.jpg is a good file. I have to download these separately from the excel spreadsheet. If I can't match your cover to the entry in about two seconds, it's headed for the trash bin.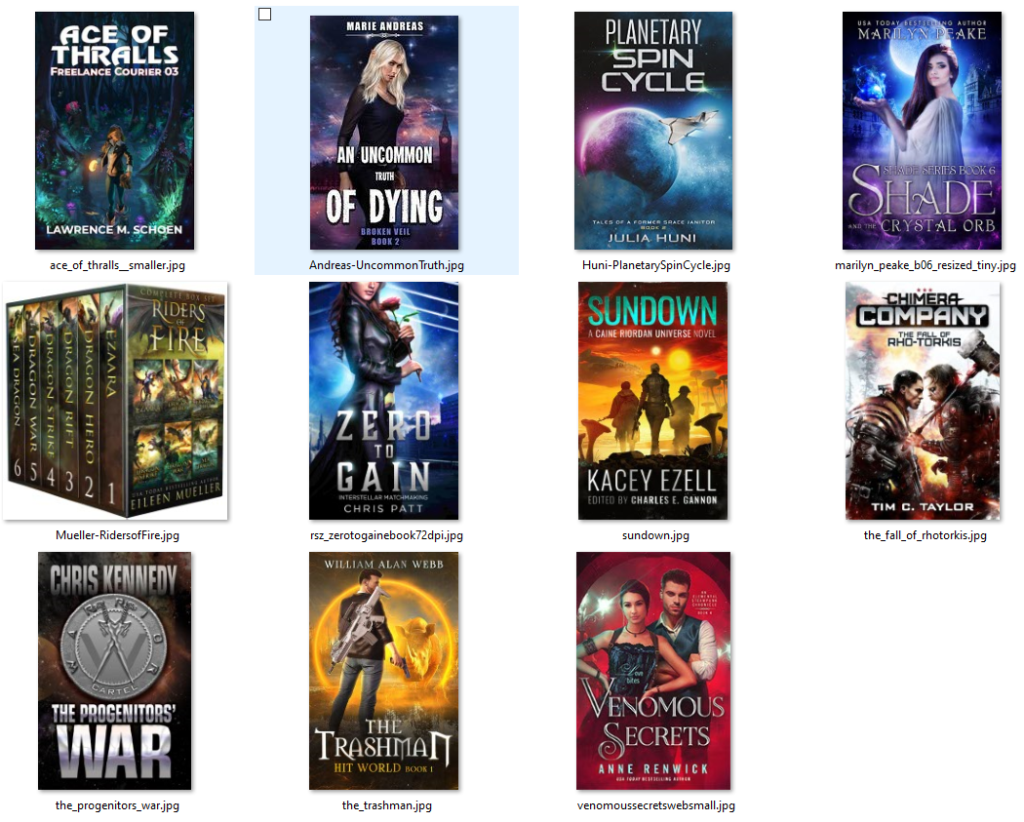 At this point, these rules seem strict, but this is just me doing this. I can't farm this out to anyone else until I'm sure that it works like it's supposed to. I'm trying to make this work for all of us – please help me to help you. You must be an IASFA member to participate.
And I am going to start charging for these to offset my monthly costs for the website – probably $5 but no more.
https://craigmartelle.wufoo.com/forms/iasfa-new-book-announcement/