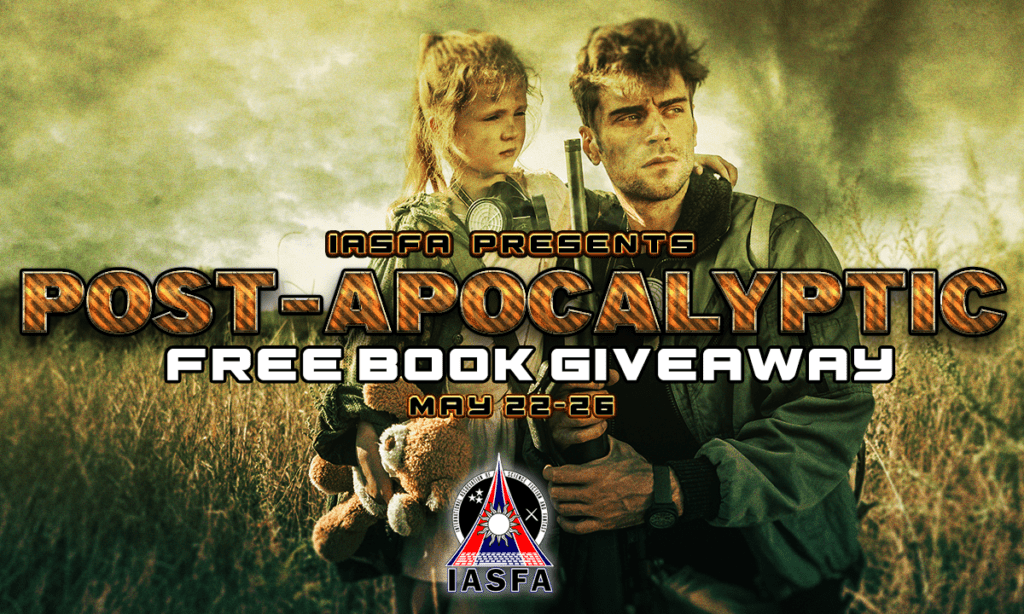 Drop your first in series post-apoc titles into this promotion. If you're in Kindle Unlimited, use your five free days. If you're not and Amazon has price-matched to free, then use your books2read or other universal link. If not, then use a BookFunnel/Story Origin direct download (with email collection turned off).
At the bottom of this post, I'll copy in all the particulars about IASFA free book promotions.
Post Apoc isn't necessarily my genre even though I have 24 books in it. But I do enjoy a good PA story based on a view of a destroyed Earth.
You must be an IASFA member to participate. Load up your book using the book entry form. Please take care filling this out. There are various dropdown boxes that default to places that will send your title into the ozone. https://iasfa.org/book-entry-form/
If you aren't sure whether you've already uploaded your book or not, then check out your library at this link. https://iasfa.org/author-index
And once you've uploaded your book, check to see if it populates into the draft listing (if your book was already in the Author Index, there is one extra manual step so it won't appear for a day or three). https://iasfa.org/draft-listing/
You can find the details for a free book promotion here – https://www.facebook.com/groups/IASFA.ORG/posts/3260438374235547/